As all of you know, COVID-19 cases in Illinois are on the rise. The risk is not only in direct contact exposure; there can be grave consequences if we freely mix in different groups and compromise on health and safety.
Though it may be a challenge, we are up for it. We all must continue our COVID-19 safety practices.
We are grateful for you and all your efforts towards keeping our children and communities safe. Thank you for making a difference.

Let's all continue to wear a mask. Watch our distance. And wash our hands.

From the Governor's Office of Early Childhood Development's Child Care Provider Town Hall Webinars and Recourses regarding timely and useful safety reminders, current and emerging public health data, and suggestions for how to prepare for the upcoming holidays as the pandemic persists:
With the holiday season, we will collectively have to continue to take a proactive approach to reimagining our festivities in order to stay safe. You have been doing an amazing job at keeping our children and families healthy, and this campaign aims to remind us all to stay strong and keep going!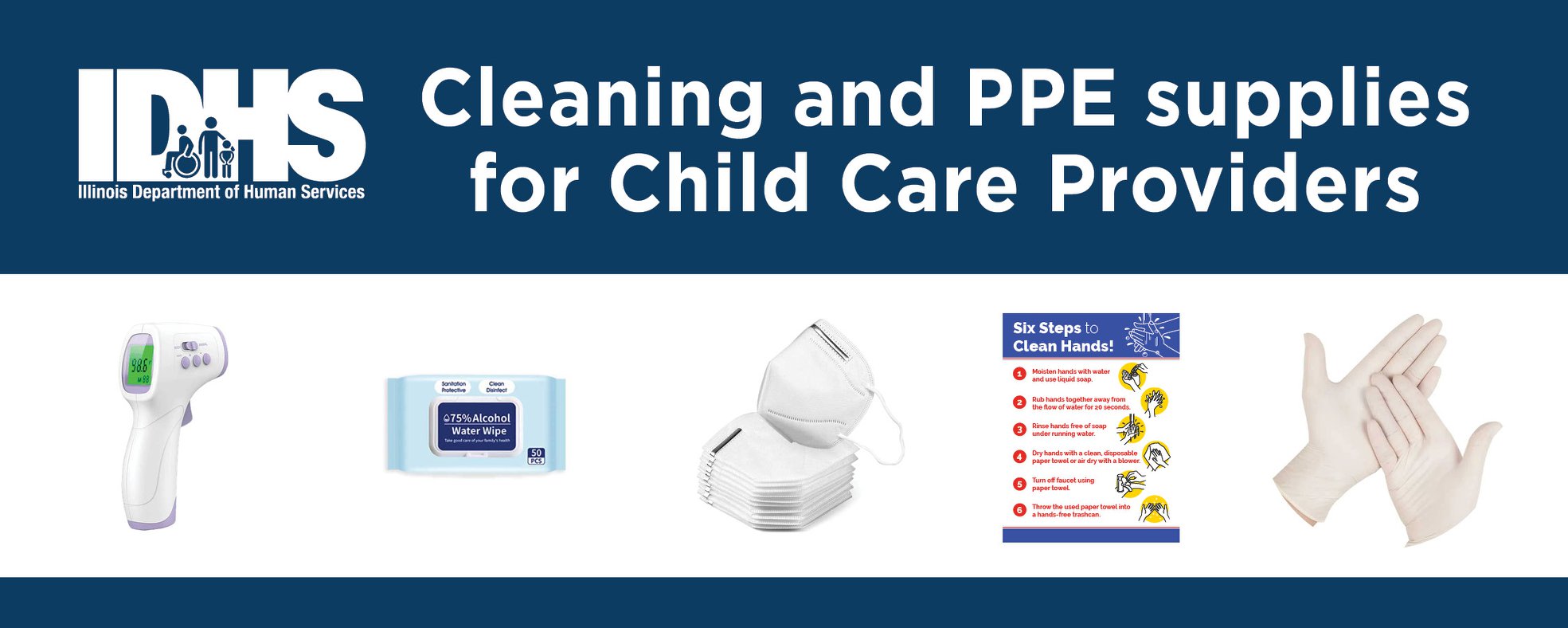 As a Precautionary Public Safety Measure, All Walk-In Services, In Person trainings and meetings and the Resource Room and Lending Library Services Are Discontinued Until Further Notice
Child Care Connection and the Illinois Department of Human Services are closely monitoring news and information from national and local agencies about COVID-19 and will make adjustments to our services accordingly. In order to better serve our clients and providers using CCAP during the Illinois Stay At Home order, CCAP Documents can be:
1. Emailed to: CCAPHelp@salccc.org
Emails must include the full name of the client or the full name of the provider and a contact phone number for the sender. Email is used for receipt of information only and does not confirm that what you have sent meets your CCAP case requirements or deadlines for eligibility. If you have questions about your CCAP Case, call SAL Child Care Connection at 309-686-3750 option 2.
2. Faxed to: 309-686-3850
3. Sent or Dropped off in the Drop Box: 3425 N. Dries Lane, Peoria IL 61604 Documents received between 4 pm and 8 am Monday – Friday or on the weekend or a holiday, will be date stamped the following business day.

TO REQUEST FORMS ONLINE: CONTACT US
Support for Referrals, Health and Safety Monitoring of License Exempt Programs, Professional Development, Training, Grants and Credentials and all other services and questions: 309-686-3750 or 1-800-421-4371

Update: Policy Guide & Updated Child Care Guidance