Professional Development Opportunities
Professional Development Opportunities
Higher Education Navigation
Are you interested in going to college and earning a credential or degree in early childhood? Many supports are available, and higher education navigators can help you access them. If you are currently working – or previously worked - in child care, preschool, Head Start or family child care in Illinois, opportunities are available to go to school with the supports you need to help you be successful. Financial assistance is available for eligible teachers, assistants, directors and others to cover all tuition and fees and for other potential expenses, such as books, transportation, and child care at many of Illinois' colleges and universities. Illinois higher education institutions are redesigning to make it easier for you, the early childhood workforce, to enroll in programs created for you, through classes that are available when and in the format that works best for you. They are also hiring mentors to help you enroll in programs and be successful. If you would like to be connected to a Higher Education Navigator who can walk you through the available opportunities, please email higherednavigator@salccc.org or fill out an interest survey here.
Consultation
As an early care and education professional, you play a vital role in giving our state's youngest children the best start in life. The SAL Child Care Connection Quality Team can support you and your program in pursuing continuous quality improvement efforts.
No cost services are offered to child care providers and programs to assist with enhancing the quality of the environment, development and learning experienced by the children in your care. Services are tailored to meet your program's specific needs and goals. To learn more, visit our Quality Team page.
---
Library Resources
DUE TO COVID-19, THE RESOURCE LIBRARY HAS BEEN CLOSED.
---
Professional Development Funds
Individual Professional Development Funds are available through SAL Child Care Connection to center and family child care practitioners to further their professional development. To get more information and download an application, visit the Grant Opportunities page.
---
Statewide Programs
Support for your professional development goals is available statewide through the Illinois Network of Child Care Resource & Referral Agencies, funded by the Illinois Department of Human Services. SAL Child Care Connection can share information about higher education programs, wage supplementation and other Gateways to Opportunity programs. Professional Development Advisement is also available for individuals and programs. To learn more about any of the statewide programs visit Gateways to Opportunity® or call 866-697-8278.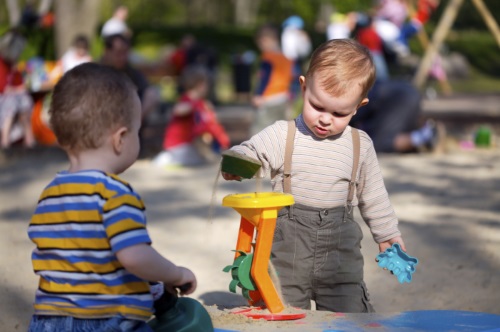 ---
Gateways to Opportunity Scholarship Program
This program is an individual-based scholarship opportunity for practitioners working in the field of early care and education. Practitioners working in Illinois Department of Children and Family Services licensed centers and homes can apply for a Gateways Scholarship. The Gateways Scholarship Program will pay a percentage of the cost of tuition, fees and books based on an eligible participant's childcare position income. Receiving a financial scholarship may offer the opportunity for a childcare provider to gain a higher level of education and compensation.
---
Great START
Great START (Strategies to Attract and Retain Teachers) is a wage supplement program that pays eligible early care and education practitioners a monetary amount semi-annually for different steps attained within the program. To be eligible for a Great START wage supplement, an individual must meet the following criteria:
Be employed in licensed, full-day, full-year child care program, including family child care providers and assistants, center directors, teachers and teacher assistants;
Have completed college coursework in early childhood education, credentials or degrees as outlined on the Great START wage supplement scale
Work year round, at least 15 hours per week for at least 12 consecutive months.
To receive a wage supplement payment, applicants must submit a completed application, along with official college transcripts, pay stubs and documentation of work experience.
Applicants will be reviewed, eligibility determined, and approved applicants will be paid every six months. The wage supplement payment will increase as the educational level increases.
---
Professional Development Advising
A Professional Development Advisor (PDA) is an experienced professional who can assist you with planning and achieving your career goals. A PDA can guide you through developing a Professional Development Plan and share information about colleges and universities in your area that offer coursework in early childhood, as well as help you decide which credential or certification would be best for you. If you are an owner or director of an early care and education program you can request an advisor to work with your whole staff.